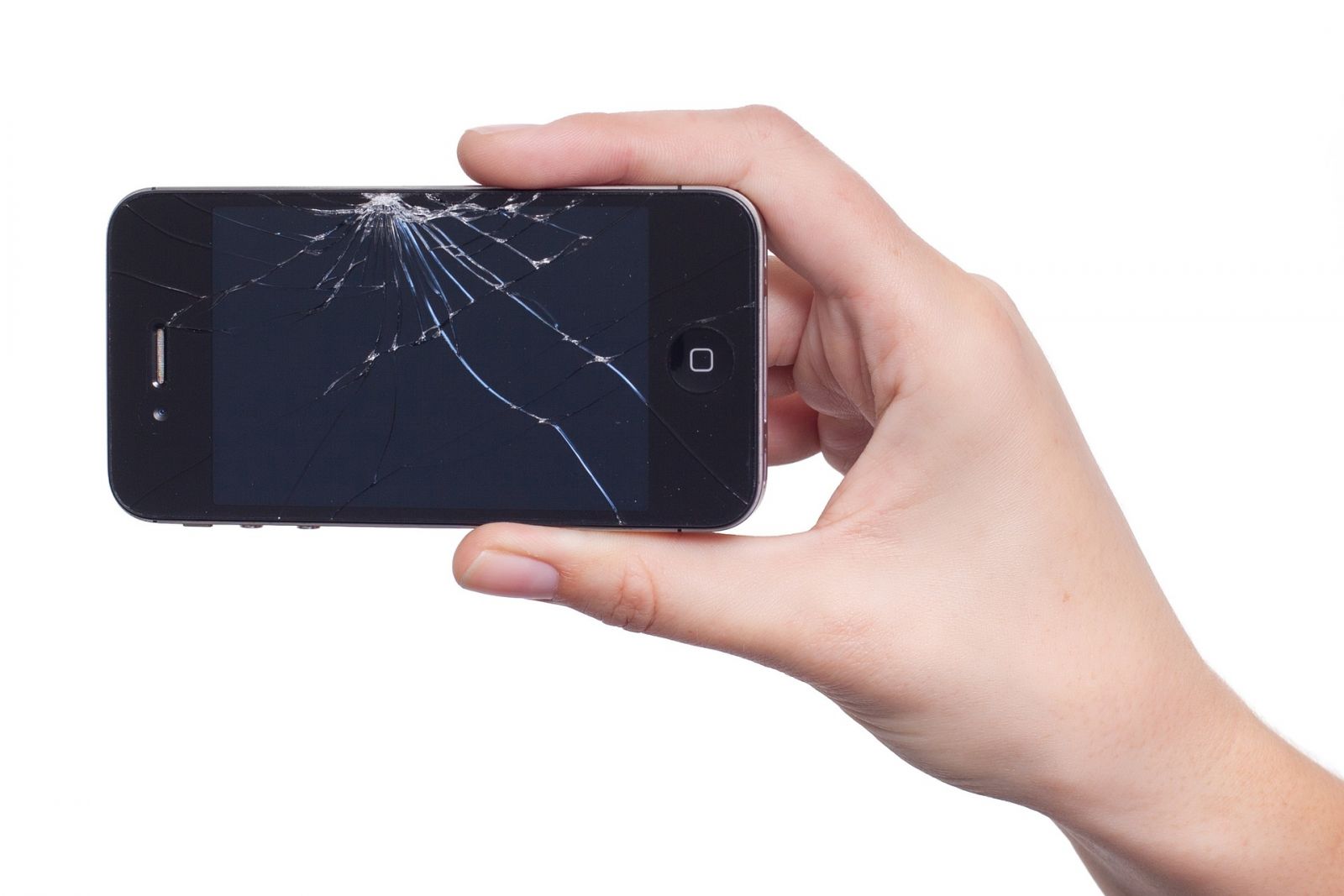 Employees only liable for damage or loss in exceptional circumstances
"Employment law seems to mean that as an employer I have to fork out for every little thing when it comes to harm suffered by my employees while they're at work. But what's the rule in the opposite situation? What if my employees damage my property, for example the company car? And what about the traffic fines they get? Or, for example, what happens if money that one of my employees is supposed to be managing on my behalf disappears? I've heard that it isn't easy to hold my employees liable for such damage or loss. Can I just recover losses of that kind from them in spite of this? What are the requirements for that?"
The Dutch legislator has restricted your options as an employer for holding your employees liable for damage or injury they cause. This restriction is set out in Art. 7:661 of the Dutch Civil Code: "The employee who in the performance of the employment contract inflicts damage on the employer or a third person towards whom the employer is liable for damages, is not liable to the employer for this damage, unless the damage results from a deliberate act or omission or from wilful recklessness on the part of the employee." You therefore have to be able to show that the employee caused the damage to your business property as a result of a deliberate act or omission or wilful recklessness.
Recent published case law paints a colourful, but at the same time disheartening, picture of the limited options for employers to hold their employees liable. Claims rejected by the courts include, for example, an employee who destroyed the employer's property including the front wall of a warehouse while driving a forklift truck, an employee who left a laptop unattended in his car, an employee who left a box of Fuji films behind in a car park, an employee who could not explain significant cash shortages and an employee who entered into transactions that were unprofitable.
Deliberate act or omission or wilful recklessness
Courts are reluctant to assume that damage caused by employees is caused as a result of a deliberate act or omission or wilful recklessness. In deciding whether there is evidence of a deliberate act or omission or of wilful recklessness, courts, following the lead of the Supreme Court, invariably take into consideration "the fact, borne out by experience, that dealing with such matters on a day-to-day basis makes the user somewhat less inclined to take all the precautions that would be recommended in order to prevent mishaps". This learned-sounding sentence is a complex way of saying that it doesn't take much for an accident to happen. In other words, there must be evidence that this wasn't just an accident caused by slight carelessness or inattention.
Under the Supreme Court's definition, there is no evidence of wilful recklessness unless it can be demonstrated that the culprit "was actually aware, while carrying out the behaviour that immediately preceded the accident, of the reckless nature of his behaviour". The court will assume a deliberate act or omission or wilful recklessness if the damage occurred when your employee was under the influence of an unacceptable amount of alcohol. Operating a motor vehicle with more than the permitted amount of alcohol is an example of a crime. If your employee is found guilty of a crime then by law the criminal action of which he has been found guilty took place due to a deliberate action or omission or wilful recklessness.
If a crime has played a part in a traffic accident then it is relatively easy to show this. If a guilty judgment has been delivered (publicly) in a criminal case or a police report has been made, you can try to obtain a copy via the clerk of the relevant court. If certain conditions are satisfied then you are entitled to a copy. One condition is that you must have a direct interest in obtaining a copy. Interested parties can obtain police reports of traffic accidents directly from the Police Reports Foundation (Stichting Processen-Verbaal, see www.stichtingpv.nl).
Damage to motor vehicles
If your employee damages the lease car you, as his employer, have made available to him then he will not generally have to pay for the damage if it occurred when he was using the vehicle for work purposes. If your employee uses his own car for work purposes and it is damaged in the course of this usage, you even have to indemnify him for this. The Supreme Court decided to this effect in 1992. The case concerned an employee who was using his own car to deliver a parcel on behalf of his employer. While he was making the delivery, he caused a traffic accident which resulted in his car being written off.
Traffic fines
It follows from this system that in principle you will not be able to recover fines for traffic offences while on work business from the employee concerned either. You cannot therefore lawfully rely on the clause commonly included in company car agreements that states that the employee concerned is responsible for any penalties. The only exception is where the employee has incurred the penalty outside working hours or if the penalty has been caused by his deliberate action or omission or wilful recklessness. However, courts are slow to assume a deliberate action or omission or wilful recklessness when it comes to penalties for traffic offences. Unlike the situation for criminal offences, a fine for a traffic offence can be imposed without it being demonstrated that the offence was deliberate. Courts readily assume that speeding and parking offences are the result of slight carelessness or inattention.
Following questions from the Dutch tax office in the context of income tax payments, the Supreme Court gave judgment on this issue in 2001. The employer concerned was involved in distribution, storage and transport. The company had approximately 100 lorries on the road. Each lorry covered more than 100,000 kilometres a year. The drivers of these lorries regularly incurred fines, including speeding fines. The employer attempted to recover the cost of these fines from his employees. This was unsuccessful. Referring to Art. 7:661, the Supreme Court gave judgment that the employer himself should bear the cost of any damage or loss to himself or third parties occurring due to the fault of the employee in the course of carrying out the employment contract "and therefore also the traffic fines incurred by the employee".
In 2008 the Supreme Court distinguished this judgment: "There is no legal basis for recovery of those fines, which were not taken into consideration in the Supreme Court judgment of 3 January 2001, from the employer, notwithstanding that it cannot be ruled out that the employer could in certain circumstances be bound pursuant to Art. 7:611 of the Civil Code to take responsibility for a fine, for example if he encouraged the employee to commit the offence in question." So the Supreme Court currently takes the view that employers are permitted to recover traffic fines imposed on them from their employees if those traffic offences were committed by their employees and the employer did not encourage them to commit the offences.
Recovery from insurance
As an employer there are a limited number of situations where you can escape liability. This is because the Dutch legislator has provided in part 2 of Art. 7:661 of the Civil Code that the provisions of this article can be varied to the disadvantage of the employee "only by written agreement and only to the extent that the employee is covered by insurance". Particularly in the event that you get an employee to use his own car for the purposes of carrying out activities under his employment contract, it is sensible to provide a per kilometre allowance which includes an allowance for fully comprehensive car insurance and to mention this explicitly in the employment contract. However, you cannot cover traffic fines by this means, simply because you cannot take out insurance to cover them.
Breach of contract
So it is only in exceptional cases that you can only claim compensation from your employees if they cause damage or loss in carrying out activities you have agreed with them under their employment contracts. By contrast, loss caused by your employees' failure to observe notice periods or fulfil promises is relatively easy to recover. Consider for example the employee who simply stops coming to work. Or the employee who doesn't fulfil his promise to complete a project that is in progress. The employee who deliberately or through his own fault gives cause for his own summary dismissal or rescission of his contract for pressing reasons can also be required to pay compensation. In such cases the loss is almost always held to be equal to the salary that the employee would have received if he had observed the applicable notice period. There has also been a case where the employer's compensation claim was granted because an employee who had been hired did not show up for work on his first day for personal reasons for which he was responsible. In that case, the loss suffered consisted of the costs of a medical examination and a psychological assessment.
Tips:
Pay your employees who use their own car to carry out activities agreed under their employment contracts a per kilometre allowance which is understood to include an allowance for fully comprehensive car insurance and set this out explicitly in the employment contract;
If your employee causes an accident while carrying out work activities, try to find out whether that accident was caused by a deliberate action or omission or wilful recklessness. If necessary ask the police to prepare a police report;
If an employee deliberately or through his own fault gives cause for his own summary dismissal or rescission of his contract for pressing reasons, claim compensation from him on the grounds of breach of contract and due to the fact that you were unable to observe the notice period.