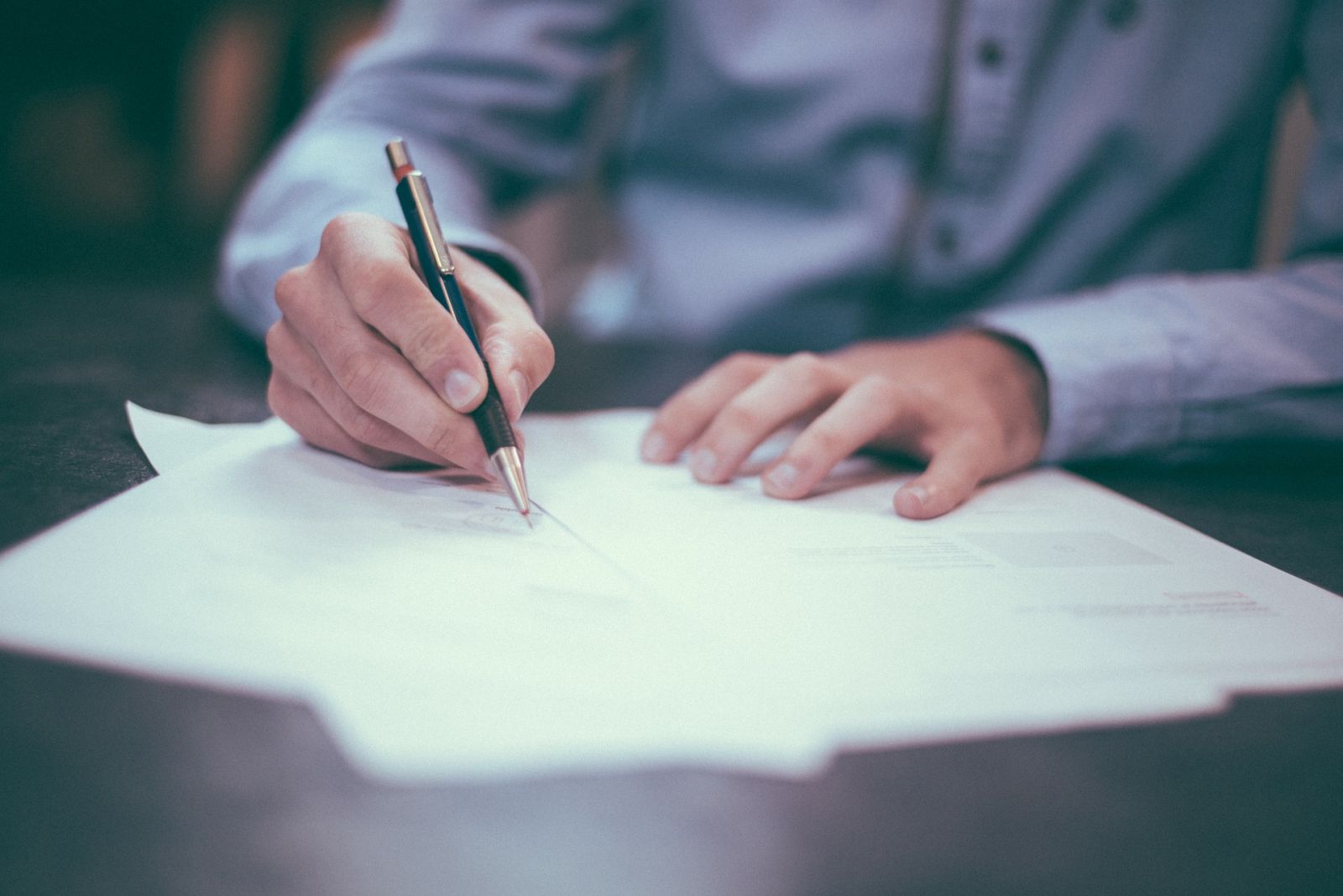 Unilateral changes to terms and conditions of employment
Changing terms and conditions of employment unilaterally is not impossible
It can happen to anyone. You have a flourishing business, but due to the economic recession the bottom has fallen out of your profits in the last two years. You have to make cutbacks. You analyse your expenditure. This confirms your suspicion that staffing costs have got out of hand. Your conclusion is as simple as it is effective: you want to cut back on wage costs.
There are many ways to achieve this effect. You might consider a reorganisation. You may take the opportunity to end your working relationship with people who've been spoiling the atmosphere for a while. Anything's possible. The focus of this article is how you can structurally reduce the wages and accompanying emoluments of the employees you wish to retain.
Employment law protects employees, but luckily it sometimes leaves employers with some leeway. That certainly applies to the possibility of unilaterally changing employment terms and conditions. Of course the legislation restricts the options. But those restrictions are precisely the reason we can be sure that it's possible. So we go to work to advise you on your approach. We do warn you about the difficulties. It's our duty to do so with the necessary circumspection.
Amendment clause
In the first place we will examine whether you have agreed an 'amendment clause' with your employees. That is a clause in their individual employment contracts in which you expressly reserve the right to amend the terms and conditions of employment if there are "pressing reasons". Will you take a look? Is it there? If so, then we can go full steam ahead. If not, it's not an absolute disaster but we do strongly advise you to include such a clause as standard in your contract template the next time you enter into an employment contract. And to come to us for advice at an earlier stage!
After all, the intention is for employers to make use of the provision in the legislation stating that it is possible to agree with employees that the terms and conditions of employment may be changed unilaterally. However, the legislation does provide that certain conditions must be satisfied. In the first place, such a clause must be incorporated in the employment contract, in writing and in advance. So an oral agreement is not enough. In the second place, you can only rely on it if there are "pressing reasons". The most obvious example of such pressing reasons is that financial problems threaten the continued existence of the company.
If in your infinite optimism you have neglected to take any contractual precautions, then as we said this is not an absolute disaster. We do then have to take refuge in a different legislative provision. This does not come from employment law but applies generally to all laws relating to proprietary interests. If you are business-minded, you'll know that contract is contract and therefore that agreements that have been made must be adhered to. In spite of this "unforeseen circumstances" can arise such that the agreements made must be revised. In "the general section on contract law" in the Dutch Civil Code, the legislator has allowed for the emergency option of asking the court for permission to change the effect of the agreement in such a situation.
You may be wondering what the difference is between these two options offered by the legislation. That difference is, in the first place, strategic in nature. If you have agreed in advance with your employees that you will retain the option to change the terms and conditions of employment unilaterally, then you do not need to go to court in advance to request permission. If you did not include that option, then the legislator expects you to take action by asking the court for permission to implement that unilateral change.
There is also a difference in scope. Implementing a change in the terms and conditions of employment due to pressing reasons sounds easier than justifying a case of "unforeseen circumstances of such a nature that the other party cannot, according to standards of reasonableness and fairness, expect that the agreement should remain in force unaltered". It wouldn't be the first time that this type of difference in terminology has ended up going all the way to the Supreme Court for a final decision.
Reduction in pension contributions
You may be considering cutting back on your contributions to your employees' pensions. That seems a more acceptable measure, especially with younger employees. Despite this you should only consider reducing your contributions to employees' pensions as a last resort, if there really is no other option. This is because the legislator accords a great importance to proper pensions for employees. The Dutch Pensions and Savings Funds Act contains a series of requirements that must be satisfied before you are permitted, as an employer, to skimp on your own pension contributions. In addition, you must
have agreed with the employee concerned, in advance and in writing, that you reserved the right to change this aspect of their remuneration unilaterally and you must have informed the pension provider of this in advance. All in all, an administrative minefield.
Lay all your cards on the table
So one way or another there is a legal basis for a unilateral change to the terms and conditions of employment. Hopefully you are somewhat reassured. Now it comes down to taking the right practical approach. Your credibility must not be called into question. You need to lay all your cards on the table. Or, to put it differently, reveal the naked truth.
So you want to reduce wages and associated emoluments due to a stormy financial headwind. That requires good helmsmanship. On the one hand you want to avoid unsettling your staff, customers and suppliers. On the other hand it does have to be made clear to your employees that muddling on with the existing high salaries and extras is threatening the continued existence of your business and consequently their jobs. In any event this means that the current figures for the losses being made and the business's assets will need to be produced in a manner that is restrained but gets the message across. Preferably supported by a report of your certified accountant's findings. So that the objective facts can speak for themselves.
The next step is to involve the works council (if you have one) in your plans. The works council's agreement is required anyway if you are going to make radical changes to an existing remuneration system. In any event the agreement of staff representatives can promote acceptance of the salary reduction among your staff. When that happens you've won the most important battle. But be aware: you can't leave it at that. Examples from published court decisions show that businesses regularly fall at the last hurdle because they incorrectly believe that they've already passed the finish line.
The finish line
Reaching the finish line ultimately depends on getting each individual employee's explicit agreement to the change to the terms and conditions of employment. So don't present a unilateral change as a fait accompli. From experience we know that that approach more or less guarantees legal problems. The least serious of these is that employees often simply see through such a poorly thought-out approach, in some cases after having taken legal advice. Then the fat is really in the fire; the working relationships are permanently soured. The consequences can be even worse if the employees concerned manage to overturn the clandestine salary reduction within the legal limitation period. If that happens your attempt at cutbacks will end up becoming a damp squib.
If you later attempt to sell your business and the proposed buyer discovers, perhaps as a result of a due diligence investigation, that express written agreement has not been obtained from all the relevant employees then his reaction will certainly not be positive and is likely to be one of extreme caution. So the moral of this part of the tale is: sit down with your employees for a friendly, thorough and compassionate discussion of the wage reduction and then make sure they sign to record their agreement.
Of course, there's always the possibility that a single employee will oppose the change in spite of your careful handling of the matter. If there is a unilateral amendment clause then he will have to take action by taking you to court. If you've taken the right approach, as described, then there's no need to fear court proceedings. You've got your house in order. Decided cases consistently show that if you've taken the careful approach we describe then the court will regard you as a good employer. The only question then is whether the employee resisting the change is showing himself to be a good employee by stubbornly continuing to object to all the legitimate arguments, in contrast to the majority of his colleagues.
Tips:
Include a clause in all your employment contracts reserving the right to amend the terms and conditions of employment unilaterally if there are pressing reasons;
Only reduce your pension contributions as a last resort;
Make sure you have current business figures to hand;
Engage an accountant to emphasise the seriousness of your financial position;
Be open with your employees about your financial difficulties;
Increase acceptance among your staff by involving staff representatives at the planning stage;
Be seen to be cutting back in other areas as well as staffing costs;
Arrange a personal meeting with each employee for a friendly, thorough and compassionate discussion;
Have each of your employees sign separately to confirm their agreement to the amendment;
Engage the legal assistance of an employment law expert at an early stage to ensure a careful and correct approach and to prevent errors if court proceedings turn out to be unavoidable.