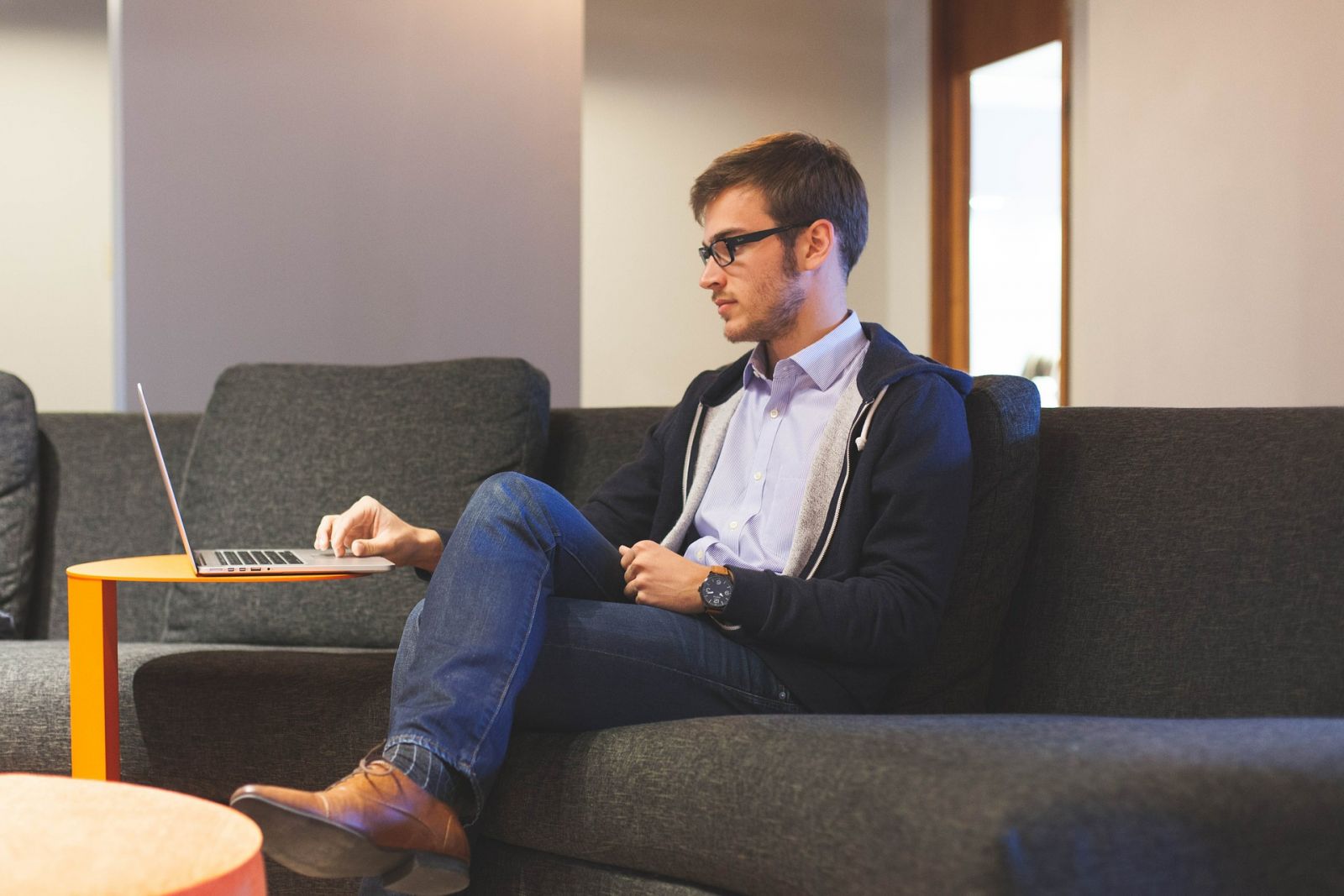 The legal form of changing labour relations
What are the trends going to be for personnel management in the years to come? From an employment law point of view, how will companies and employees relate to each other in these changing times? These questions were central to the congress with its grandiose title "The changing world of work: Responding to the challenges of the 21st century from a global and an EU perspective", held on the 14th and 15th of April 2011 in Brussels by the International Bar Association. It transpired that many companies struggle with current issues such as the impact of modern technology on shop floor relations (think of the use of social media) and awkward questions about pay structures, the design of training, career planning, recruitment and selection, equal pay for men and women, diversity, international regulations, employee participation and increasing occupational diseases such as stress and burn out. In short: how can you as a company provide legal form to The New World of Work?
All participating employment law lawyers and HRM-managers agree that employees' productivity, effectiveness and satisfaction has to be a priority for resolving present-day shop floor issues. There is indeed widespread agreement that a lot of present-day national legislation is inadequate and to this end sometimes even stands in the way of achieving much-needed innovative improvements. There is increasing awareness of the inadequate present-day remuneration structures, such as bonus agreements, and of the often considerable failing of internal guidance and training. It is not for nothing that many companies struggle with recruiting and holding onto good personnel. Another issue is whether there is enough legal protection to stay on top of modern occupational diseases such as being over-stressed. Companies are faced with a severe challenge internally to achieve satisfactory personnel management regarding all these issues. Multinationals are, moreover, challenged by their wish to achieve a worldwide harmonisation of personnel management on the one hand, while, on the other hand, local branches want autonomous powers and the possibility to take account of local values.
1. Improve remuneration structures
The members agree that, in general, bonus agreements are no sanctifying option that can satisfy personnel. Especially as companies are aware of the social criticism of bonus agreements. It is not for nothing that there is a growing number of countries that are taking out legal and fiscal measures against this. Many companies are indeed aware of the fact that the criteria on which they base their bonuses are often difficult to quantify and too much geared toward individual performances in the short run, while collective and long term business aims cannot be sufficiently influenced by individual employees to make bonus commitments effective. It appears that at present bonus commitments make hardly any contribution to an increase of the average productivity. The conclusion cannot be ignored that companies shall have to search for other ways of rewarding in order to achieve more personnel satisfaction, effectiveness and productivity.
2. Anticipate changing employee ambitions
Another reason for searching for new reward structures is connected with the completely different ambitions of the strongly emerging, succeeding generation of employees. Unlike the postwar generation (the "babyboomers"), the succeeding generations ("generation x" and "generation y") look for more possibilities for individual development and recognition of individual, unique performances. The new generations of employees also look for possibilities to increase the quality of their private life besides their work. Alongside this the new generation of employees is more familiar with modern technologies such as the internet and social media. For companies it is the art of anticipating this sufficiently, for instance by offering working hours and places of work which are more flexible, by making modern technologies available and by offering free and responsible use thereof.
3. Professionalise internal tuterage
Internal training and individual guidance with the help of tutorage is a very effective means to recruit and hold onto personnel. Many of the employment law experts and HRM-managers that were present have observed that employers often seriously fail in personal training and guidance of new and existing personnel. That is why a lot of potential talent remains untapped. Guidance is more than just being present at the daily lunch break meetings with the superior, a lecturer remarked strikingly. Commitments hereto are seldom made and, if made, often remain too non-committal. Binding commitments with clear objectives should lead to the possibility that the employee can confidently raise all kinds of issues during training, that the tutor, due to his important role as confidential guide and being aware of the impact of his communication style, has previously followed a thorough course on this matter, and that the progress of the employee's guidance is regularly tested and evaluated. The speakers at the congress agreed whole-heartedly that companies with well-organised tuterages and internal coaching could achieve considerable improvements in employees' satisfaction and productivity. There also seems to be an important role for employee representatives to play in, for instance, works councils, which too often make no use of them, so some speakers said.
4. Intensify the fight against discrimination between men and women
There is also broad agreement that the participation of women in the labour market lags too far behind, causing a lot of potential talent to remain untapped. There seem to be great differences, worldwide, in the degree to which women participate in the labour market and the connection with the way (mostly implicit) discrimination between men and women is dealt with. The fact that in many societies women participate proportionately less in the labour market appears not to be merely determined by the desire of many mothers to give priority to the upbringing of their children. A large part of their reserve appears namely to be connected with the degree to which a society facilitates child care cost-effectively (and invests in it), and the degree to which employers are flexible in offering care and other forms of leave and possibilities to work at home. The fact that in many societies women come up against the so-called glass ceiling sooner or later and the fact that in many societies unequal rewarding between men and women is inadequately combated do play an important role in this matter as well. Companies that want to attract and retain more talent and societies
that want to make a better use of talent potential can make quite substantial progress with this. In many legal systems moreover (also in western legal systems), the legal opportunities to deal with the described discrimination between men and women still seem to be inadequate and much-needed innovative case law does not take place. Particularly in the United States, legislation and case law appear to be successful in this respect.
5. Prevent the risks of emerging stress related occupational diseases too
Technological developments, new work methods and job insecurity, for instance, can have an impact on the condition of employees and too often lead to stress, harassment, intimidation and even suicide. It is expected that the changing distinction between work and private life will further boost these risks in the near future. Although employees in western countries are protected by national legislation against the consequences of illnesses and industrial accidents which are directly connected with the work situation, great differences appear to exist when applying it to psychological health complaints. The evidence of employees, in particular, appears to differ strongly in the event of loss of income because of stress, harassment and intimidation. In many legal systems employers are obliged to take far-reaching measures (such as the description of internal complaint procedures, protection of people who complain, monitoring and reporting) in order to prevent health damage resulting from stress, such as by intimidation and harassment. Representative advisory councils should often be accurately notified of such incidents. More and more legal systems have administrative and criminal law sanctions if such legal protection regulations are violated.
6. Professionalise employee representation
Companies (and multinationals in particular) increasingly need decent negotiating structures with employee representatives in order to find improvements. Works councils often act, according to the experience of many managers, too much as unilateral employee representatives and tend, according to their experience, to restrict change or at least to slow it down. Employee participation in decision-making in the form of the so-called participation model is much needed, where employee representatives firstly take up a constructive position and think along with the employer representatives. The role that was played by the local and central General Motors works councils regarding the reorganisation necessary for the company to survive is used here as a positive example. Representativeness is another issue. It is not always clear whether the employee representatives put forward the opinion of all employees in the company. The shrinking and ageing of the labour unions in particular is illustrative here. The effect this will have in the future is not clear. Multinationals in particular appear to have a strong need for the described further promotion of professionalism of and conversion to representative employee participation, according to many HRM-managers present at the congress.
Legal developments
The European Commission is paying heed to some of the developments referred to above in European regulations. The European Commission is pre-eminently challenged by further making the free movement of employees as accessible as possible, reducing legal uncertainties, interpreting new needs that are caused by new work patterns and new methods of working, interpreting problems that arise due to increasing labour mobility, supporting the enforcement of employees rights, combating illegal labour, and ensuring that restructuring is performed in a socially responsible way. Regulations are being made in the field of cross-border participation of employees, regulation of employment agencies, regulation of working hours and the legal status of employees who are temporarily placed in another member state by their employer. With respect to the unequal balance between work and private life that is experienced by many employees, the European Commission observes that the role of labour unions and works councils is still very limited, that employees are too little aware of their possibilities for special leave and part-time work and that the taking of measures and making of provisions to restore this balance are very costly, in particular in view of the present economic crisis.
The Global Employment Institute (GEI) of the International Bar Association carried out research on the main legal bottlenecks that are expected to present themselves in the field of personnel management in the next decade. The GEI asked senior HR managers of more than 200 multinationals in 22 countries what in their view were the main issues for the next 10 years. In their view the most relevant issues that stood out head and shoulders above others are found in cross-border business operations, such as reorganisation, outsourcing, insourcing, merger and acquisition. According to the GEI, this issue is without doubt connected to the emergence of new multinationals from emerging economies in particular, and moreover to the further globalisation of most of the existing multinationals from mainly western economies. Globalisation implies the expansion of multinationals to new countries and sectors and the interaction between divergent business in various countries. Evidence of this bottleneck reflects the failure that HR managers experience in getting to grips with international legal design. One of the main concerns increasingly is the question of which law shall be applied to which situation.
The HR managers further nominate in order of relevance:
the ensuring of an even balance between work and private life to attract and retain talent;
the controlling of expatriats;
the new regulation of the financial sector and its influence on remuneration structures;
multinationals as a cross-border source for regulation of human resources such as rules of behaviour with regard to good employment practices and international framework agreements;
the question of whether hrm-strategies will be faced with increasing international and employment legislation;
the fight against discrimination (such as because of gender, age and religion) and the impact thereof on the establishment of (worldwide) corporate cultures;
the rise of a new networking generation of employees and the limitations of continuing communication in the workplace (such as the use of internet and social networks).
the need for an international view on new ways to shape employee participation and collective negotiations.